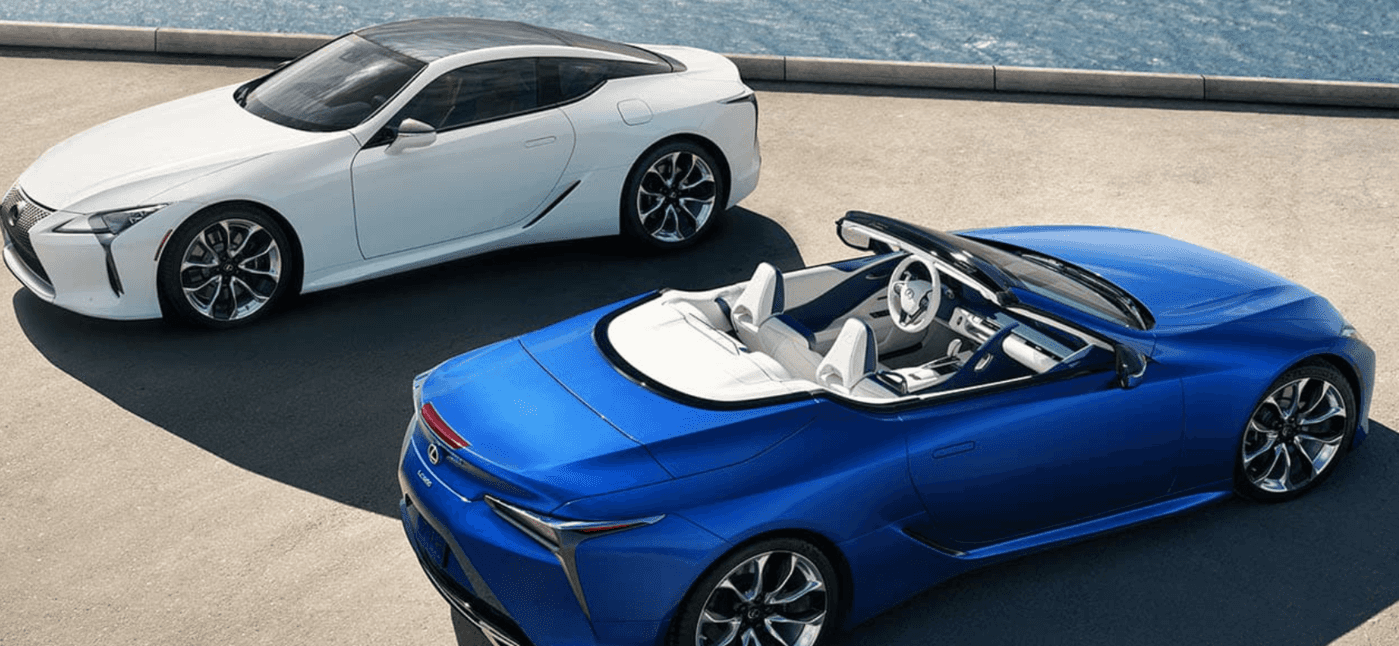 You've no doubt seen and admired new Lexus vehicles on the roads in and around the St. Charles area, but have you ever wondered where are Lexus cars made? While the first guess for most Geneva drivers would probably be Japan, it may surprise you to know that many Lexus models are actually made in North America. Learn more about where Lexus cars are made from the team at Lexus of Naperville.
---
Lexus Production around the World
So, where is Lexus made? There are seven different Lexus manufacturing plants located in Japan, Canada, and the United States. Each plant specializes on specific models within the new Lexus vehicle lineup:
Toyota Tahara Plant (Tahara, Japan): Lexus LS, IS, GX, LX, and RC
Toyota Yoshiwara Plant (Toyota, Aichi, Japan): Lexus LX
Toyota Motor Kyushu (Miyawaka, Fukuoka, Japan): Lexus UX
Toyota Miyata Plant (Miyawaka, Fukuoka, Japan): Lexus IS and ES
Toyota Motomachi Plant (Toyota, Aichi, Japan): Lexus LC
Toyota Motor Manufacturing Canada, Inc. (Cambridge, Ontario, Canada): Lexus RX, Lexus RX Hybrid
Toyota Motor Manufacturing Kentucky, Inc. (Georgetown, Kentucky, United States): Lexus ES
Lexus Parent Company
Lexus is well-known as a world-class manufacturer of luxury vehicles, but not many are aware that Toyota is actually the owner of the Lexus brand. Obviously, the two brands have their own distinct style and offer different features and amenities, with Lexus being the premier luxury marque. Still, both have their headquarters in Japan — Toyota in the city of Toyota and Lexus in Nagoya. While it should come as no surprise that Japanese drivers make up the largest segment of Lexus customers, you'll find these luxury cars and SUVs being driven in over 70 different countries and territories. There are also Lexus operational centers scattered throughout the world from Belgium to Texas.
Experience Lexus in Naperville
Now that we've filled you in on where Lexus is made and who owns the brand, stop by Lexus of Naperville to experience all that an exciting new Lexus has to offer. We carry a terrific inventory of new Lexus models as well as a great selection of pre-owned Lexus models. Aurora drivers will be happy to know that the Lexus brand is often considered as having some of the best used luxury cars under $10,000. Why wait? Check out our new vehicle specials and current pre-owned vehicle offers, and if you have any questions or would like more information on our models, to learn if Lexus maintenance is expensive, and more, please feel free to contact us.