Car Wash
We are happy to announce the reopening of the on-demand Car Wash!
Hours, info, and maps are down below. Please read through the information below to ensure a safe and convenient car wash visit. We look forward to seeing you soon!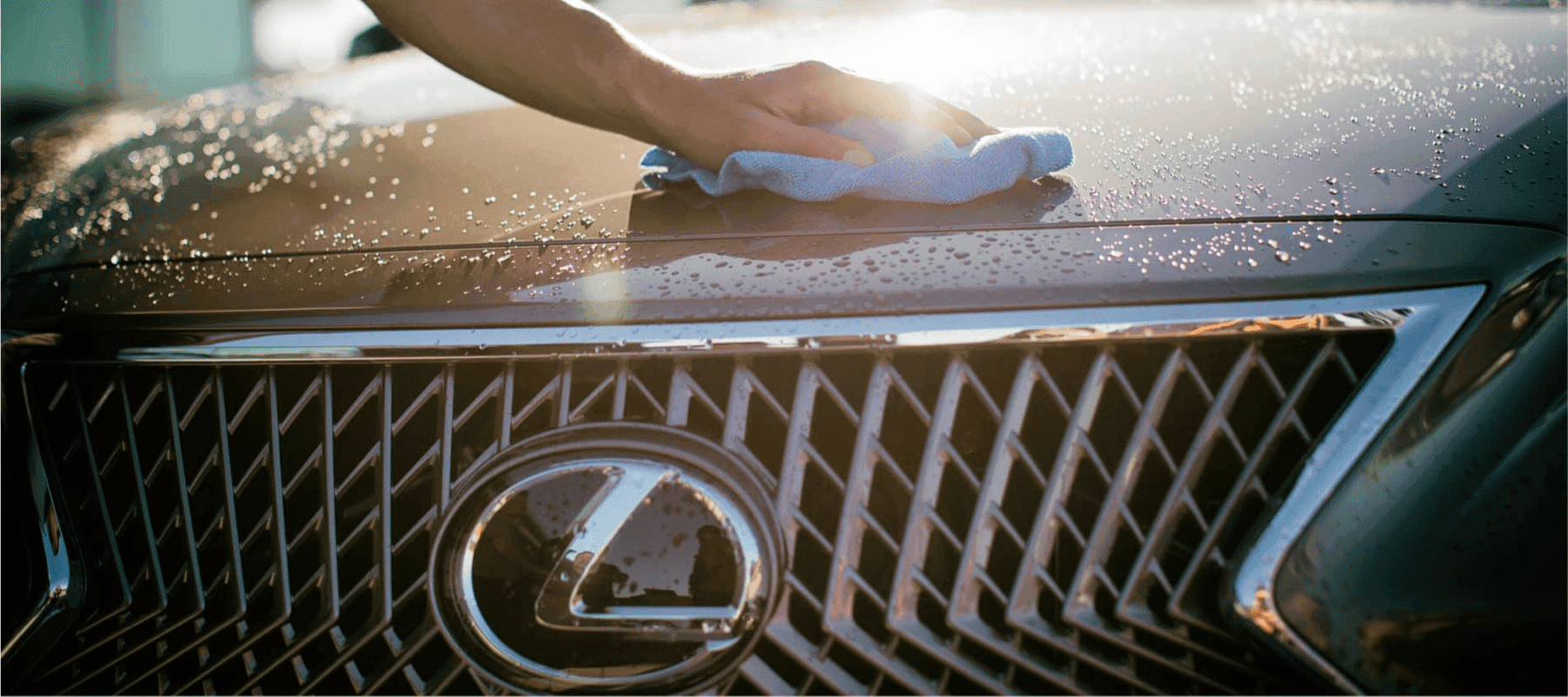 All car wash traffic should enter by way of the South-most Fort Hill Drive entrance and will head straight into the wash. Please do NOT enter through the Dealership's main entrance off Aurora Ave, and do not enter the service drive. Guests will still be able to stay in their vehicles during the entire process. Once you have traveled through our automatic car wash you can follow the signs to the exit, or pull around front to visit our showroom or cafe.
Please review the included map and feel free to call with any questions. We are excited to see you soon!
Car Wash Hours:
Monday – Friday: 7:30am-3:00pm
Saturday: 8:30am – 4:00pm
---
A few things to think about before visiting us for a car wash:
Watch for the car wash attendants. They will be directing traffic and guiding you into the car wash rail so follow their instructions to ensure a safe and trouble-free wash. Please keep in mind though, that you are still responsible for ensuring your vehicle is not damaged while entering or exiting the wash.
Be sure that you are familiar with how to put your vehicle's gear selector in NEUTRAL (N). Once you enter the beginning of the wash you will need to put your vehicle is in neutral so that the car wash chain can move your car automatically through the wash. If the car is in park or left in drive, it can cause serious damage to both your vehicle and the car wash equipment. If you'd like us to show you how to do this, please stop by the front of the dealership before heading to the wash and any staff member would be happy to go over it with you.
Be sure to turn off your automatic (rain-sensing) wipers before entering the wash. A lot of folks leave these on all the time and the water in the wash will cause the wiper arms to activate, which can result in damage to the vehicle.
Familiarize yourself with how to fold in your side mirrors, as they can be damaged by the car wash equipment if left extended.
If you have any preexisting damage to your vehicle, please do not enter the car wash. Loose bumpers, trim, mirrors, etc. can catch in the carwash equipment, damaging it, and can make the damage on your vehicle worse.
Why did we change the car wash process? A combination of factors led to the decision, but the primary ones were: #1) The safety of our staff and our guests, and #2) Abiding by the social distancing and building capacity restrictions set forth by our organization and state and local governments. In order to effectively practice social distancing in our dealership, we are limiting the number of guests and staff that we have in the building at any given time. Currently, our daily service and sales operations are fully utilizing that capacity. We were faced with either having to keep the on-demand car wash closed indefinitely, or invest the time and resources into coming up with a different way to operate it. We decided that the benefit to our guests was well worth the investment it would take to re-imagine the car wash process. Our new process will allow guests to still come in for a wash, while still keeping our social distancing and capacity practices in place. So far the response has been overwhelmingly positive, with many guests commenting that we should have been doing it like this all along! We'll be tweaking and fine-tuning the process as we go along, so please feel free to contact us with any feedback you may think of. We look forward to seeing you soon!
Am I not allowed to come into the dealership unless I'm buying a car or coming in for service? That is not the case at all. If you'd like to come in to say hi to your salesperson, check out a new model (even if you're not in the market just yet), ask a tech question, pick up a part, or even just grab a cup of coffee or a bottle of water; we'd love to see you. After you've gone through the new car wash process, feel free to pull around to the front of the dealership and come on in to say hi.
Why is the car wash closed sometimes? We make every effort to keep the wash open as much as possible, but there are several unavoidable circumstances that require us to close it from time to time. The most common one is temperature. We close the wash whenever it is 31 degrees or lower, opening once it hits 32 degrees. We use Weather.com's 60540 reading as our guide for consistency. Temperatures below freezing can cause the car wash equipment to be damaged due to ice buildup. These temperatures can also cause your car doors to freeze shut, making it difficult to open them and can cause damage to the door seals if forced open. Last, but certainly not least, these below freezing temperatures are not safe for our car wash staff to be working in, and the safety and well-being of our staff is, and always will be, our top priority. The other common reason the car wash will be closed is when it is down for repairs or maintenance. We have a comprehensive maintenance program that does require the wash to be shut down from time to time for proper upkeep. We try to schedule these down days for when the weather will be poor, but as we all know Chicagoland weather is quite unpredictable. Also, when something does break in the wash we must shut it down to carry out repairs, and we can't predict or plan for when that happens. With the new car wash system in place, we expect to see far fewer breakdowns, but even the best and newest equipment can break. We never like having to shut the wash down for repairs. It makes our daily processes much more difficult too. While we do everything we can to minimize shutdowns, there are times they are unavoidable. We ask for and appreciate everyone's patience when the wash is closed, as we only close it when absolutely necessary.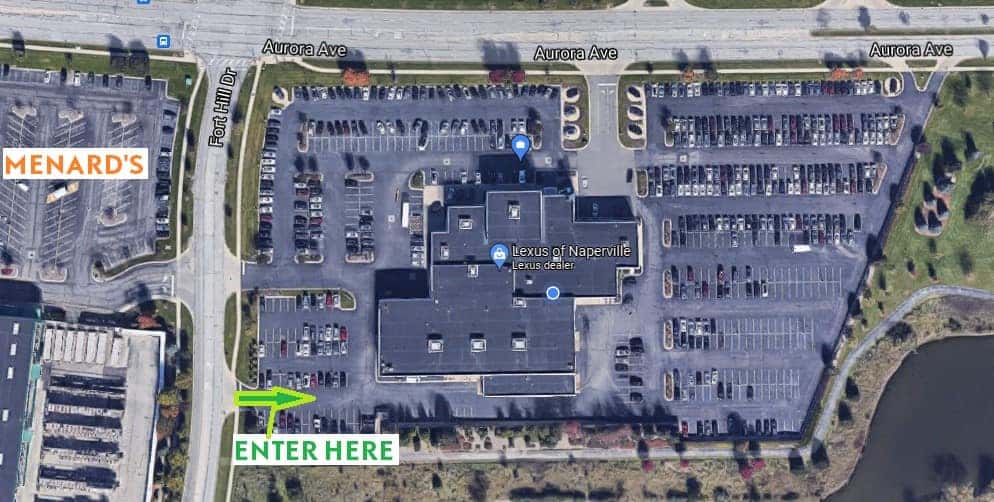 Disclaimers:
LEXUS OF NAPERVILLE IS NOT RESPONSIBLE FOR DAMAGES THAT OCCUR TO VEHICLES WHILE ENTERING THE WASH, DURING THE WASH, OR WHEN EXITING THE WASH. VEHICLE OWNERS TAKE FULL RESPONSIBILITY FOR ANY AND ALL LIABILITIES AND RISKS ASSOCIATED WITH USING AN AUTOMATED CAR WASH SYSTEM. CAR WASH ATTENDANTS MAY OFFER GUIDANCE WHILE ENTERING THE WASH BUT THE VEHICLE OWNER REMAINS RESPONSIBLE FOR ENSURING THEY ENTER THE WASH WITHOUT DAMAGING THEIR VEHICLE OR THE CAR WASH EQUIPMENT. ADDITIONALLY, DAMAGE INCURRED DUE TO PRIOR CONDITIONS, FAILURE TO PRACTICE SAFE VEHICLE OPERATION, OR BY YOUR OR ANOTHER CUSTOMER'S ACTIONS WILL BE THE SOLE RESPONSIBILITY OF THE VEHICLE OWNER REGARDLESS OF WHEN, WHERE, OR HOW IT OCCURS.
ITEMS THAT LEXUS OF NAPERVILLE CAN NOT BE HELD LIABLE FOR INCLUDE BUT ARE NOT LIMITED TO: WINDOWS/SUNROOFS LEFT OPEN, AUTOMATED WINDSHIELD WIPER SYSTEMS LEFT ON & ANY RESULTING DAMAGE TO WIPERS/ARMS, BUG SHIELDS, CLEAR PAINT PROTECTION FILM, POWER ANTENNAS NOT RETRACTED, NON-FACTORY (AFTERMARKET) PARTS, EXTERIOR MIRRORS NOT RETRACTED, ROOF RACKS/CROSSBARS, MAGNETIC SIGNAGE, ALLOY/CHROME WHEELS, WHEEL CENTER CAPS, HUBCAPS, AFTERMARKET SYSTEMS OR VEHICLE DEFECTS THAT CAUSE THE VEHICLE TO LOCK ON ITS OWN. BE AWARE, UNDERSTAND, AND AGREE THAT LEXUS OF NAPERVILLE CAN NOT BE HELD RESPONSIBLE OR LIABLE FOR ANY PRE-EXISTING CONDITION OF YOUR VEHICLE SUCH AS SCRATCHES, DENTS, OXIDIZED OR PEELING PAINT, PEELING OR PENETRATED CLEAR PAINT PROTECTION FILM, LOOSE MOLDINGS, ROCK CHIPS, OR CRACKS IN WINDSHIELDS WHICH MAY APPEAR, GROW OR SPREAD AFTER THE VEHICLE IS CLEAN. WINDSHIELDS MAY CRACK DUE TO EXISTING NICKS, CHIPS, OR CRACKS WHEN COOL WATER IS APPLIED OR WHEN DRYERS ARE ACTIVATED OVER THE WINDSHIELD. GUESTS USING THE SERVICE DEPARTMENT CONSENT TO THE TERMS AND CONDITIONS OF OUR CARWASH.
UNDER NO CIRCUMSTANCES WILL LEXUS OF NAPERVILLE BE HELD RESPONSIBLE FOR DAMAGE CAUSED TO A VEHICLE WHILE IT IS BEING OPERATED BY ITS OWNERS.